Removals of France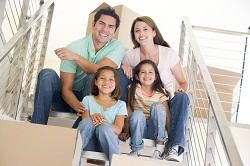 If you are planning on moving house, or you are planning on an office removal, then you are probably wondering where to begin. You will rightly be thinking that removals are a lot more difficult than they look. Now, though, it is no longer a requisite of relocations to be characterised by stress, problems and anxiety. Removals to France is a professional removal company that can offer you a wide range of removal services aimed at giving you complete satisfaction with your removal. We are trying to change the expectation of potential movers from that of unease to anticipation. When moving to a new property, movers should be able to enjoy the experience, rather than be suffocated by the practical issues that always rear their ugly heads during the process. If you hire a reliable, efficient, removal company to give you assistance then this is perfectly achievable. If you want to learn more about us, or get a no obligation quotation from us, then just call 020 8746 9624 as soon as you can. We will endeavour to facilitate your move in any way possible.

We have vast experience in the business of removals. It doesn't matter what type of removal it is, whether it is local, domestic or international, we know what it is that our customers need. Our history in the business means that we are experts in offering everything that movers need when it comes to relocating. The knowledge we have gained from countless moves means that we regularly see our customers express complete satisfaction with our removal services. There is no need for you to go with an inexperienced company that cannot offer the same extensive range of services as we can. Every single one of our staff are experts in the removal business but we make sure their training is regularly updated in order to continue their professional development. Such a company policy means that we can offer unbeatable assistance for people thinking of moving house or office.

As a removal company that prides itself on its customer relations, we aim to make the experience of moving house an enjoyable one. Rather than see yourself turn grey before the move is completed, why not use a company that will enable you to relax and enjoy the anticipation of moving into a new property. For anyone moving to France, the amount of issues that are likely to pop up throughout the removal period is endless. So why not hire a company that can take those stresses and strains out of your domain and into ours. We will quite gladly do everything we can, and more if possible, to ensure you have a stress-free move that is affordable. We see no reason to charge obscene prices during a period when money is tight for everybody. That is why, if you want to have some money left over afterwards, and have a smile on your face, we are the company you should be turning to, to help you move home.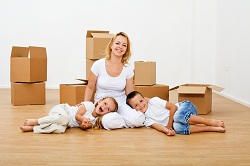 As for the services that we provide, we offer an extensive and varied package of provisions for every single one of our customers. The most important aspect of moving to France successfully is planning it to a tee. If you do not prepare sufficiently then you will experience a move that is beset by problems and practical issues. However, if you use our advice service, then you will be able to save time and money, two extremely important commodities. We can advise you on what insurance plan to take, in case of damages. This is extremely important especially if you are undertaking an overseas removal, but also for ones of lesser distance. We can also advise you on more banal things such as how many rolls of tape you will need in order to secure your boxes safely. By utilizing our removal advise service, your relocation will go smoothly. As well as this, we offer an extensive packaging service that will help you pack away your possessions quickly and efficiently. You won't have to worry about the materials needed for packaging either because provide absolutely everything that you need- from wardrobe boxes to bubble wrap, we have it covered. All of this means you can spend more time concentrating on more important things like decorating your new property or employing new personnel for your enlarged office space. In terms of transportation, our vans are spacious enough so that all of your valuables, big or small, should be able to fit in comfortably. Our drivers are highly trained large vehicle drivers, meaning that your possessions are safe whilst being transported to the final destination. You have absolutely no reason to worry about the possibility of straining you back while lifting heavy furniture either because we can do that for you too. Our staff are all trained in heavy lifting which means that you can take a back seat when the piano needs moving, saving yourself from a week of lying on a wooden floor trying to correct your back.

If all of this sounds like something you would like to have at your back on call, then just call us on 020 8746 9624. We offer quotes that require no obligation from you, and we offer services that are difficult to beat anywhere else. Long gone are the days when movers would have to struggle to move house on their own, because now Removals to France will provide you with everything you need a more. We go past what is expected of us, meaning that we can make your removal a genuinely pleasant experience.