Moving House to France? Hire Us Today!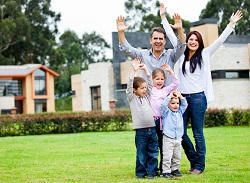 If you live in London and are planning to move your home to France, you need to call Removals to France today! We've been in the domestic removals business for more than ten years during which time we have moved many residents from the local area to a new life across the Channel. We offer fantastic value that will make your house relocation seamless and stress-free. After all our experience in relocating abroad, we know our services can't be beaten. Our house movers know the UK and continental Europe like the back of their hand and can get you into your new home across the water in no time at all. If you want to be assured of the most professional removals service, you need to call us on 020 8746 9624 for a free quote today.
We're The Firm Who Can Be Trusted!
We security check all our employees because we want to know we can offer a completely trustworthy service. After all, our home removals teams are in charge of your entire house contents during an extremely long journey across borders and seas. You get guaranteed peace of mind when you hire our domestic removals service for your new life abroad. You just want to hop on a plane and go to your new home where everything is waiting for you. You won't find a more organised, efficient and cost-effective service anywhere in the UK for your move abroad. Why don't you speak to an advisor and reserve an appointment now?!
Hire The Firm That Knows What It's Doing!
It's really important for efficient house removals that you deal with professionals like us. It's much more complicated shifting a houseful of contents across the water than within London! We have to consider the correct paperwork to accompany your goods and that all everything is in place for a seamless move. All you have to do is get yourself and your family to your new home and we'll take care of everything else. Imagine arriving at your new property abroad to find everything waiting for you! It can really happen that way if you call us today! Call 020 8746 9624 without delay!
We'll Help You Get Organised Too!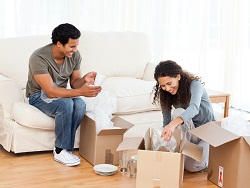 Removals to France has been moving houses from the UK to France for many years now and consequently, we know the country extremely well. Moving house is one of the most stressful life experiences you can go to and if you're moving overseas, you can double that stress at least! If you speak to our advisor they can help guide you through what you need to do to at your end to ensure we can deliver the most cost-effective service for you. It's important to organise your time so that your move date is effortless and our guys can literally collect and load their van to take to your new French home. We're just a phone call away so what are you waiting for?
Call Us Today For the Cheapest And Most Efficient House Removals
Our house moving teams have moved customers across the English Channel for many years and for great value for money. Relocating can be expensive within the same country but when you are moving home abroad, things can get very complicated and hugely pricey! Because we know what we're doing, we ensure that everything goes smoothly and there are no hitches when we're moving you. You can just jump on a plane and meet us there and you'll be delighted that everything is good to go on your arrival. Find out why our customers say we're the best when it comes to moving house. Call 020 8746 9624 today!