Our services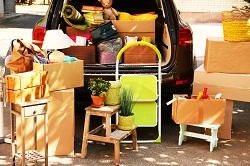 It is quite exciting to be moving to another country and when you are planning a move to the EU, you will be busy trying to tick every box ready for moving day. Many UK residents are moving to France, as are a number of companies and planning your move is harder than it looks - you will be up to your eyes in it for a time and when you are already busy and working hard, it becomes a mission trying to get everything ready in time for the move itself. With the help and advice of a good quality removal company however, you will enjoy your French relocation as the hard work will be done for you by professionals. RemovalsToFrance.org.uk is a removal company offering a lifeline to any individual, family or business seeking a move to France. You can discover our personal customer service and learn more about our offers if you contact 020 8746 9624.

Our removal company undertakes a broad range of removal services for a variety of home owners, apartment dwellers, UK businesses, tenants and students who are looking to move to any part of France – whether you are heading for the bright lights of Paris or the snowy slopes of the Alps, we can take you from door to door. Our dedicated and reliable team of movers work flexible hours including entire weekends, and we are available early in the morning and late in the evening to help you accomplish your move at the most convenient time. The services we offer extend to absolutely any aspect of removal work. If you have a small scale move and want to rent a man with a van for a day, then contact us! Alternatively if you are lucky enough to be moving from one mansion to another, we can deploy a fleet of removal vehicles complete with a large team to deliver you and all your worldly goods from the UK to France. We can also provide one-off deliveries and removals for furniture items or office equipment, or transport individual artefacts overseas.

Our staff are trained to carry and load our customers' belongings with the utmost care and caution, especially when it comes to the most delicate ornaments and glassware, and expensive computer components belonging to your company. Our removal lorries always come with blankets and carpets and are clean and tidy ready for your belongings to be loaded. Everything will be stacked in a sensible and safe manner to ensure there is a minimal risk of damage en route. The workers we deploy will be enthusiastic, efficient and well-spoken, and are more than capable of manoeuvring bigger objects through narrow gaps. If this proves difficult for any reason we can usually dismantle and then rebuild pieces of furniture that are too large to fit between doorways and staircases.

RemovalsToFrance.org.uk also provides a full packing service to customers, saving you a lot of time before you move and giving you the security of knowing your personal possessions are safely wrapped and packaged. We can come to your home or business premises equipped with all the packing material you will need and we are able to supply boxes, wrapping paper, tissue paper, tape, furniture covers and if necessary temporary wardrobes. Although we can take care of everything for you, if you want to plan ahead we have an online moving checklist which will give you some advice on preparing for your move.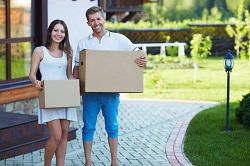 Some people planning on moving to a new home or to different business premises have a handover period which can create difficulties – if for instance their new address is being renovated or rebuilt, or if you are moving into smaller, rented accommodation temporarily. If this is you, you can rest assured that you can store any of your property in one of our safe storage rooms, which are provided to customers fully insured for any length of time.

We can handle the whole of your move to France and many ancillary tasks depending on what you want us to do. For a free quote for our services, call us on 020 8746 9624 - remember the cost of an insurance policy is included. The one job you will need to do is book a parking bay for our delivery vehicle.