Packaging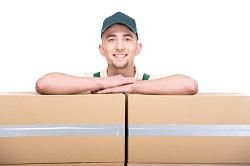 Whether you are planning a local, domestic or overseas move, you will probably need some assistance when it comes to packing away all of your possessions in preparation for the big move. It doesn't matter whether you are moving house or moving office, we can assist in any case. Packaging is often overlooked and seen as the easy part of the move, but it is far from simple, meaning you should seek out the best help possible. RemovalsToFrance.org.uk offers a fantastic packaging service and an amazing price. You can receive a free quote by calling 020 8746 9624 and we will try to help you in any way possible.

Because the transitioning of your possessions from one property to another, no matter the distance, it is important that you acquire the highest quality assistance possible. It is also necessary to do a bit of preparation yourself in order to make the move go smoothly. Get in touch with your removal company to find out which items are covered by your insurance plan. This is just in case something happens to your valuables on the way over. Although rare, accidents can happen and you should be safe in the knowledge that your assets are protected. You should also try and separate what you will take to your new property, and what you want to discard. If you do this in advance of the move it will save you a lot of time a money as you will not be transporting superfluous belongings. We highly recommend that you organise your boxes according to what room you want them placed in at your destination. If you label each box with that piece of information, as well as the contents of the box and whether it is fragile or not, the move will be much more economical time wise. If you don't do this, things can get extremely confusing when it comes to unloading and unpacking for both you and us.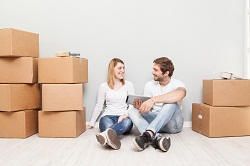 In terms of practical assistance, we can provide all of the necessary materials that you will need to ensure successful packaging of your valuables. You don't need to think about buying boxes, tape, packing paper, bubble wrap, wardrobe boxes or furniture covers because we will make sure you have plenty. We also offer to wrap your fragile items for you. Our experience of handling a multitude of items means that we know how to wrap and secure items, whether it is a original first edition book or a grandfather clock. By allowing us to do this for you, the chances of something being damaged is severely reduced, which should have you sleeping easier at night. When it comes to the larger of your possessions, why strain yourself moving them on your own when you can let us do it. Our staff are physically prepared for heavy lifting and undertake it efficiently and carefully.

With all of this firmly in mind, if you wish to acquire an affordable packaging service alongside your more standard removal services, call us on 020 8746 9624. There is absolutely no reason to try and undertake such an operation on your own when we can give you all of the necessary assistance you need, for a low price too! Our aim is to take the stress out of moving by putting the customers' needs at the top of our priority list.