Look No Further For The Cheapest Removal Van Hire!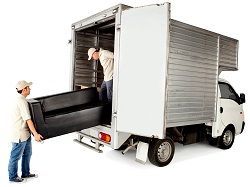 Removals to France has an established reputation for expert home relocations across the English Channel. We have a great range of moving vans available for hire for your inter-continental move, no matter how big or small! Our commercial vans are all bought new and well-maintained to ensure maximum performance at all times. Our range includes a variety of load bearing options and all necessary adjustments are made to our vans for driving on French roads. Moving abroad can be very stressful and hugely expensive. Let us make it an effortless experience for you instead. Call 020 8746 9624 today for a free consultation without obligation.
Removal Van Hire For Your French Expedition!
If you are looking to move home to the other side of the English Channel, you are joining a growing number of families doing the same! We've been moving individuals and families across the water for more than 10 years and there's no-one more experienced at what we do. There is a lot of paperwork and bureaucracy involved in moving property across borders but we sort it all out for you! All you need to do is hop on a plane and meet us at the other end! It really is as easy as that and it's much more cost-effective than you would ever believe possible. Find out for yourself and talk to an adviser today!
Only the Best Vehicles for Our Valuable Customers!
We have a fantastic range of removal vans waiting for you to hire for your relocation to France! We always buy our vehicles new and maintain them regularly to ensure their best performance at all times. No matter whether you have the contents of a small apartment or a large estate, we'll have the perfect vehicle for you at a price you won't find cheaper! If you need a tail-lift on your removal vehicle, that can be arranged and if you only need a small transit van, we'll have the cheapest and newest available for you. It's important that your vehicle gets you to where you're going without any hitches and that's something we can guarantee. Even in the unlikely event of breakdown, we have 24-hour backup that will ensure your move goes according to schedule. Call 020 8746 9624 for a free quote!
Take the Hassle Out Of Your Home Move To France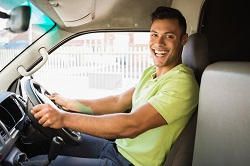 If you call us well ahead of your scheduled departure for your new life across the water, we can help you get organised. It's important to have everything in place for your move date so that you can just load everything on to the vehicle we supply you with. We'll tell you the best way to load your commercial van so that your items are protected and secure for the long journey ahead. It's also important to ensure customs officials can access the load on your moving van in order to check the contents. We always tell customers to prepare an inventory of items loaded that you can hand to officials at the border-crossing if required. You get a whole load of bang for your buck when you hire our removal vans! Call us today!
Act Today and Call For The Best Van Hire You'll Find!
Removals to France has a great track record for providing vehicles to customers moving from London and the UK across the Channel to France. There's always a lot to think about when you're moving home and so if you don't have to worry about the removal van, that's a whole lot less for you to get stressed over. It's important that you are given the most reliable moving van for your journey. All our removal vehicles are covered by insurance even if they're overseas. You can be assured that everything will run smoothly on your move date because we've got it all covered. Call 020 8746 9624 and reserve your appointment now.